Photo of the Month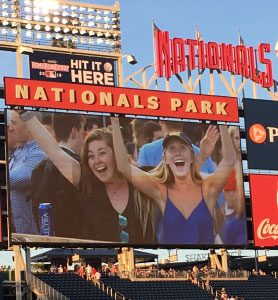 When you remember tomorrow's Friday.
Kelsea Parker and Annie Hatton, UC Berkeley
Click to view more photos.
Student Story: Meg Winnett, UCSB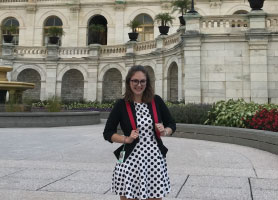 "Through my internship with Congressman Huffman, I have the opportunity to give Capitol tours to constituents—which is my favorite part of the gig. My time in D.C. has been particularly special because I work in the office that represents my hometown. Several groups I've scheduled tours for are my friends and family. This was my first time on the east coast, and I wanted to make the most of it so I got a fellowship with the Democratic Party of Virginia and dedicated my weekends to canvassing and getting out the vote on November 7. I have learned so much about myself through my participation in UCDC—I found my dream job, learned how to network, and now I know that I want to live in D.C. after graduation."
--Meg Winnett, third year Global Studies major from UC Santa Barbara. This fall, she's interning with Congressman Jared Huffman (CA-02).
Read more Student Stories