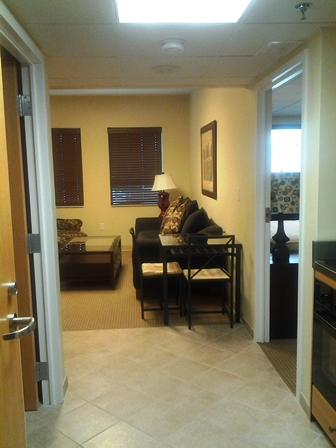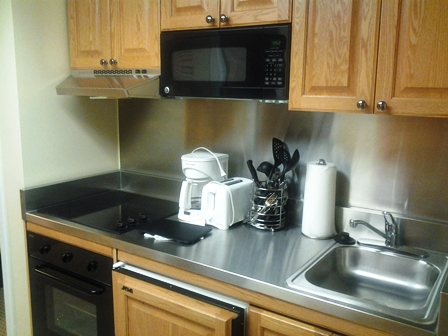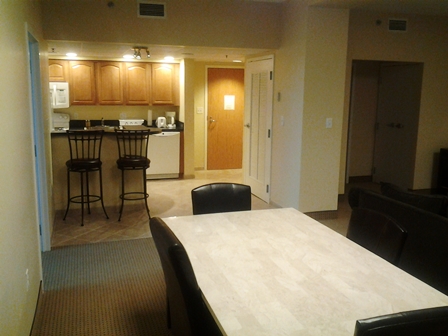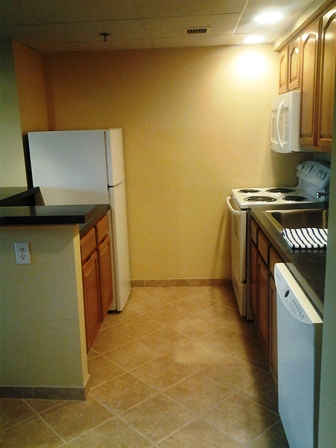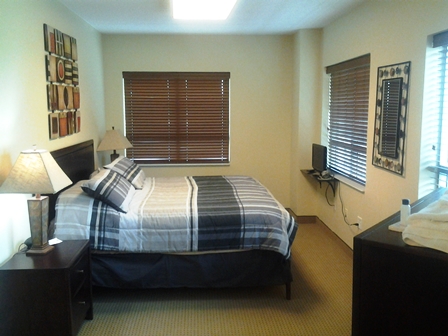 Limited guest housing is available at the UC Washington Center for UC faculty, staff, and approved guests of UCDC. Whether you are staying for one night or several months, we can help plan your stay. Guest apartments located on the eleventh floor of the center, provide privacy and convenience for visiting scholars, conference attendees, or others doing business in the DC area.
Apartment availability is limited. As an academic facility, availability is subject to change based on each academic term and our priorities to teaching faculty. 
For information or nearby preferred hotel alternatives, please contact guesthousing@ucdc.edu.
Reservations
To make a reservation:
1) Complete the 2023 - 2024 Guest Housing Form. 

2) Submit the Guest Housing Form to guesthousing@ucdc.edu. We will contact you regarding availability.
Apartments, Rates, and Payment
​Payment must be made at the Residential Services office (floor 4) by credit card or check payable to "UC Regents" during your stay.
Short-Term Housing
Guests staying up to thirteen consecutive nights are considered short-term guests and are charged at the nightly rate.
Amenities for short-term guests include bedroom linens, towels, and bathroom supplies.
Long-Term Housing
Guests staying fourteen consecutive nights or longer are considered long-term guests and are charged at the pro-rated monthly rate.
Long-term guests are responsible for bringing the following:
Bedroom linens and pillows

Towels and bathroom amenities

Cleaning supplies (apartment bathrooms and common areas are cleaned once a week)
Long-term guests may ship these items up to one week in advance to:
University of California Washington Center

Guest Housing

[Your name]

1608 Rhode Island Avenue, NW

Washington, DC 20036
Building Amenities
| | |
| --- | --- |
| Amenity | Location |
| FREE Wi-Fi | All apartments and throughout building |
| 24/7 security | Lobby |
| US Postal Service drop-off | Lobby |
| Fitness Room | Floor 4 |
| Avenue C minimart | Floor 4 |
| Laundry room | Floor 11 |
Check-In, Visitor ID's, and Security
Arriving guests must check in at the security desk where you will receive an apartment key, access fob, and visitor ID. When having your Washington Center photo ID taken, please take a copy of the your GIF to prove residency.
For long-term guests, a Washington Center photo ID is required. To obtain a photo ID, email residentialservices@ucdc.edu to schedule an appointment to have your photo taken. Residential Services is located on floor 4.
We are a secure facility and require you to show your visitor or Washington Center photo ID each time you enter the building. Your access fob unlocks the main front doors, doors in the north stairwell, and the elevators. You will need your access fob at all times when moving about the building.  If you leave your room without the access fob please ask the security officer on duty to assist you with returning to the eleventh floor.
Checkout
At the end of your stay, please check out at the security desk, return the apartment key, access fob, visitor and/or Washington Center photo ID.