When you are logged in as a Content Creator or Publisher, you will see a black menu bar in your browser that looks like the image below. This is the Management menu bar.


The Management menu bar provides several ways to work with content. Let's focus on the My Workbench menu option.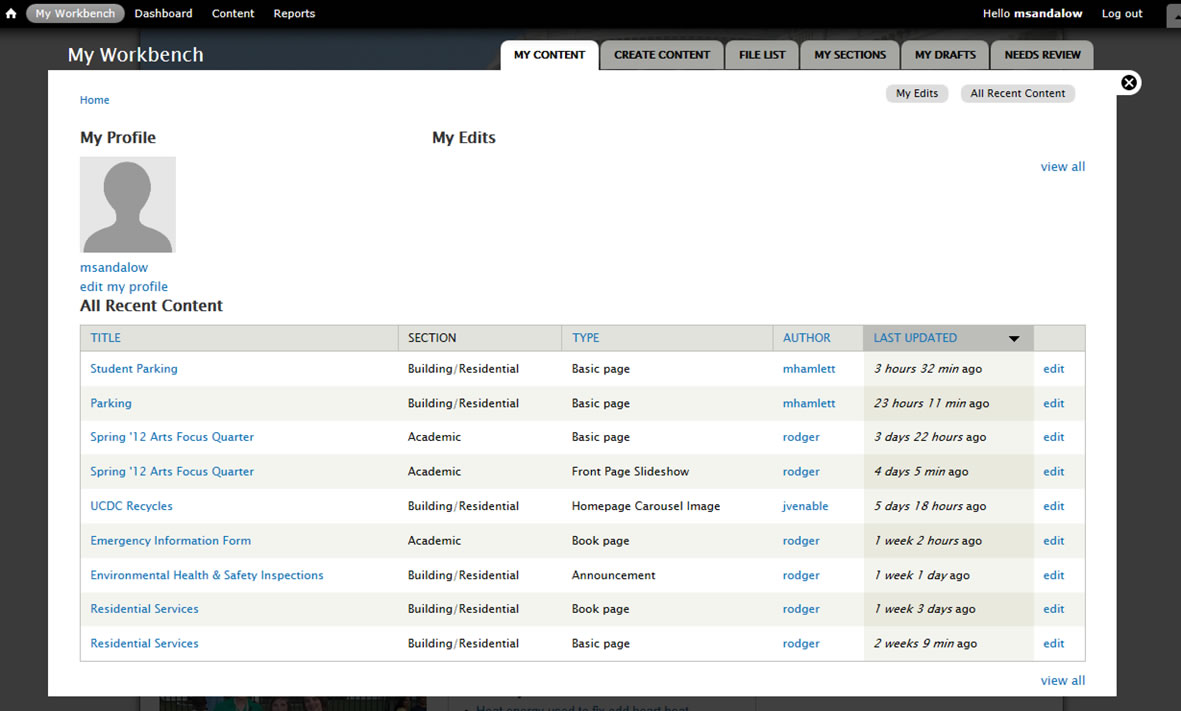 The My Workbench link has several tabs on it. You may or may not have all of these depending on you role in content creation.
MY CONTENT enables you to focus on created content associated with your username or other content creators.
CREATE CONTENT enables you to create or edit content.
FILE LIST is a way to view resources that are associated with your account.
MY SECTIONS shows which section(s) you are associated with for the purpose of content creation.
MY DRAFTS is a list of unpublished contant that you have created.
NEEDS REVIEW shows drafts of new or edited pages that are waiting to be published. Only Publishers will have this tab. 
MY CONTENT
Via the MY CONTENT tab you can edit your user profile, list the pages that you most recently edited or review all content that you are associated with. Look for two buttons in the upper right corner, My Edits and All Recent Content. Clicking on either of these buttons enables you to focus exclusively on that view. Each of these views enables you to search by specific file name, template type, publishing status or content section.
Also, you may sort the list of files by Title, Type, Published, Author or Last Updated. Click on the blue header to sort (for instance, TITLE). Please note that the header of the sorted column is grayed out and includes a downward caret symbol.
Clicking on the title of a specific Title (for instance, Student Parking) will show you the associated web page. Clicking on edit under ACTIONS column will enable you to immediately edit the associated web page.
CREATE CONTENT
The CREATE CONTENT tab displays a list of all of the available content templates. To create new content, click on the appropriate template type. Specific information about working with most of these content types is contained in the pages that follow. Be aware that the Content option on the black Management menu bar is another way to access this tab.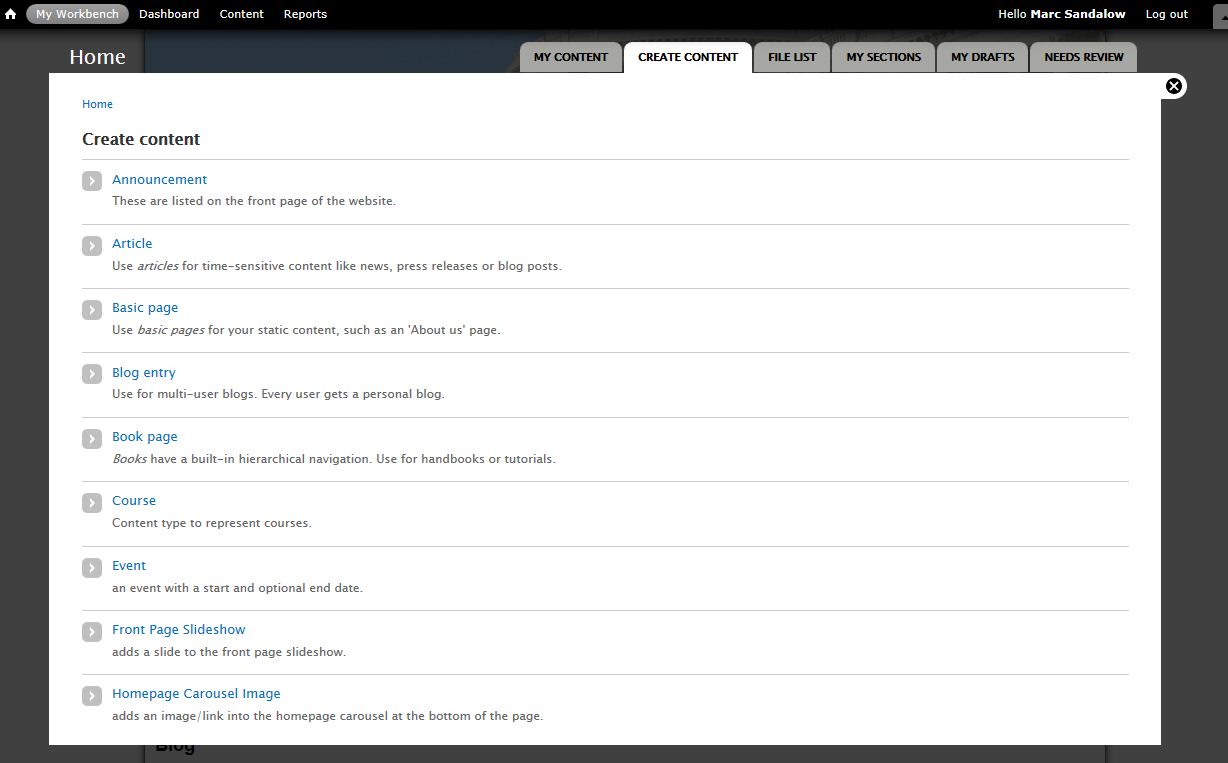 One more thing. Any time that you want to exit out of the Management module without saving your work, click on the Cancel button. It can always be found in the upper right area of your web browser. It looks like an appendage with a white "x" inside a black circle.