UCDC uses Blackboard Learn as its course delivery system. Below is some helpful information about working with UCDC Blackboard.
Accessing UCDC Blackboard
To get to the main landing page for UCDC Blackboard, go to https://ucdc.blackboard.com/webapps/login/.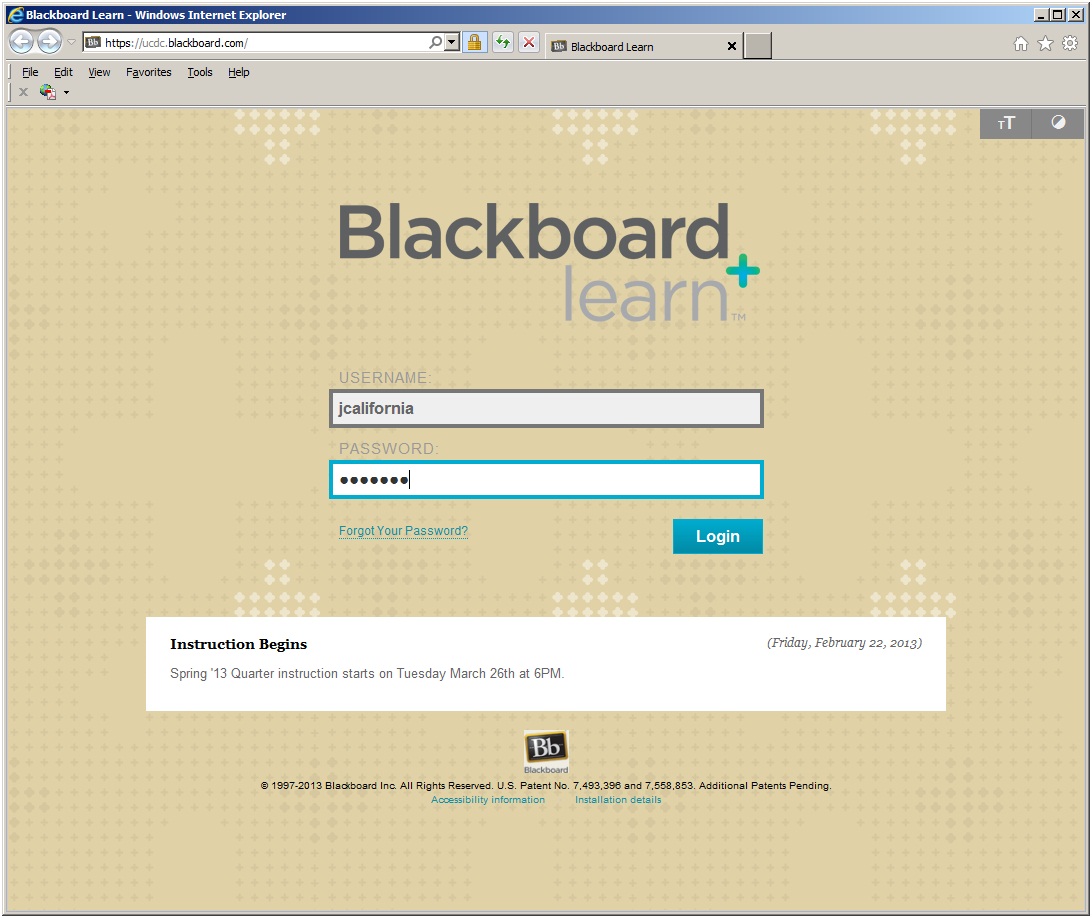 About Your User Account
All instructors at UCDC are provided with a UCDC Blackboard username and password. Your username is usually your first initial and last name. For example: Professor D. C. Faculty has the username "DFaculty". The UCDC Office of the Registrar will provide you with your default password before start of term. You can also request a password by contacting the Sabrin Said, Administrator of Academic Services.
Change Your Password
You may change your password by clicking on the Forgot Your Password? link on the main landing page for UCDC Blackboard.
Some Online Resources on Using Blackboard