Ramin Rostamzadeh: Irvine '12 UCDC Winter & Spring '12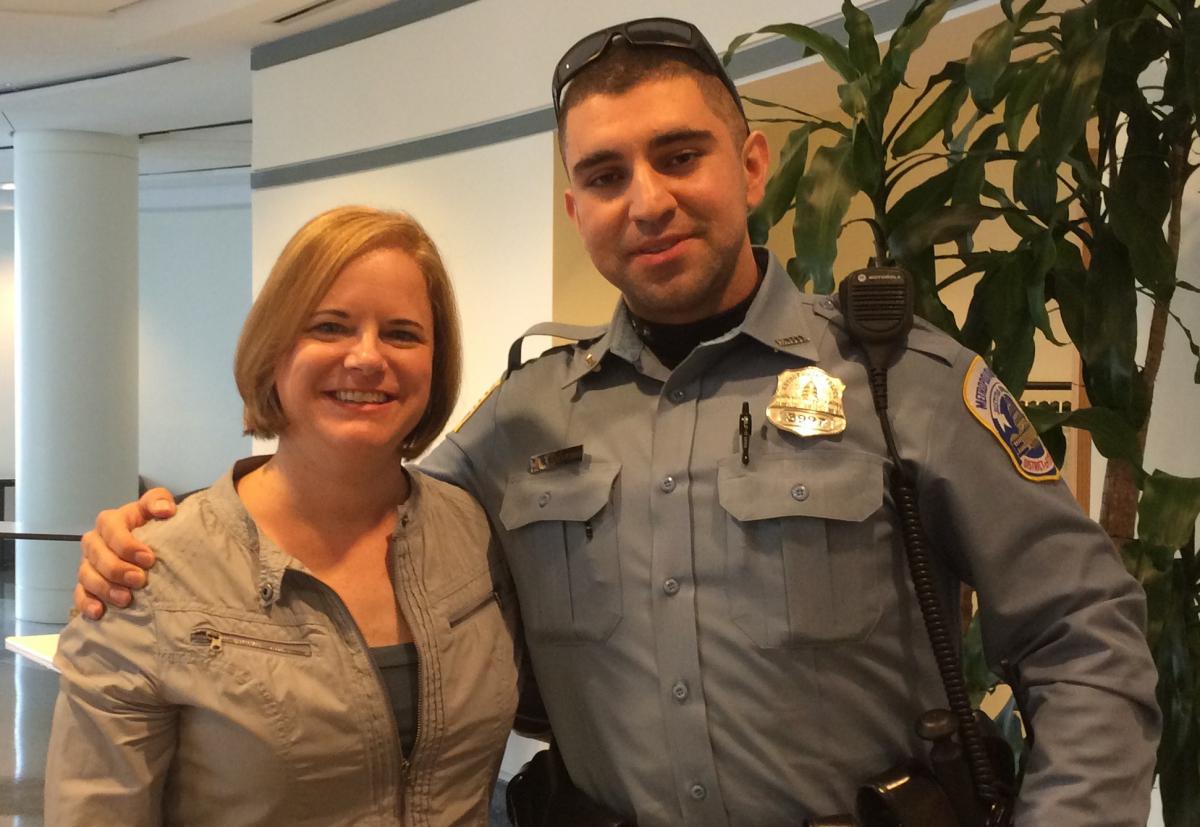 1. Tell us what you do:
I am a police officer with the Washington, D.C. Metropolitan Police Department. During my training, I patrolled the downtown area of Washington, D.C., which included the area of UCDC. Later, I was assigned to Washington, D.C.'s Chevy Chase area.
2. What made you want to return to Washington after graduation?
I never wanted to leave. There are countless opportunities because the District has a very solid economy. I had applied to the D.C. Police Department even before I began my  internship at the Department of Justice-INTERPOL. My goal was to remain in D.C. at the conclusion of my internship, and that is exactly what happened. My internship ended in June  and I started the police academy in August. I strongly believe that my UCDC experience made me a much more competitive applicant throughout the hiring process.
3. What did you learn during your term in Washington that helped you in your career?
As an intern at INTERPOL I worked alongside many experienced individuals from agencies including the FBI, the U.S. Secret Service, the U.S. Postal Service, U.S. Immigration and Customs Enforcement, U.S. Marshal Services and others. This internship gave me a  comprehensive look inside the world of law enforcement and provided invaluable opportunities to network.
4. What's your favorite UCDC memory
?There were so many… but particularly I really enjoyed the exclusive tours of the FBI Academy and the U.S. Secret Service Headquarters.
For all UCDC alumni profiles, click for more.