Photo of the Month: June


"Cheering my boss, U.S. Rep. Tony Cárdenas, on at the 2016 Congressional Baseball Game shortly after he participated in a historic sit-in at the House of Representatives to protest lax gun control laws. No hard work goes unnoticed. I'm proud to be his constituent and congressional intern."
Annel Flores, UC San Diego
Click to view more photos.
Student Spotlight: Cassandra Wagner, UCR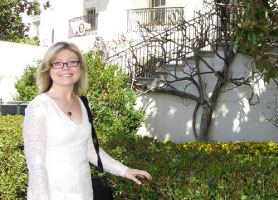 Cassandra Wagner interned at 826DC this past spring. As publishing intern, she designed lesson plans for the personal narrative series at a local high school, taught students creative writing and storytelling, and assisted with book production—including copy-editing and laying out content in InDesign. Cassandra recently graduated UC Riverside with a degree in Creative Writing.
"Finding an internship you love can be a challenge, but it's even better when an internship experience like I had with 826DC inspires a newfound passion. I never expected the program to show me an alternative career path the way that it has. I loved working with students pushing their creativity to create stories they are proud of. When all was said and done I helped compile those stories into a keepsake book."
Read about more students here. 
Where Are They Now?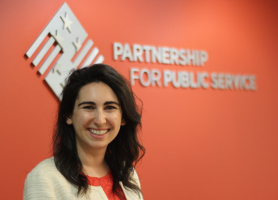 UCDC catches up with Brittney Vevaina, UC Berkeley '13. For more on Brittney, click on the picture above. For all UCDC alumni profiles, click for more.