Photo of the Week: May 12, 2017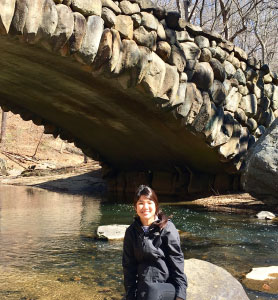 One with nature.
Tiffany Chiu, UC Irvine
Click to view more photos.
Student Story: Mark Sebarrotin, UC Riverside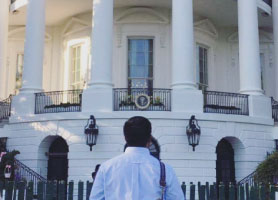 "I found myself in awe in front of the White House South Lawn as I contemplated the climb towards justice and the long journey that we, as a nation, must continue to bare. That said, I am grateful and proud to serve under the first openly gay person of color in Congress: Rep. Mark Takano. Serving as a congressional intern has been an amazing opportunity to witness legislation in action and work in an environment dedicated to improving people's lives. The people I have met and the memories I make will forever remind me that the future is bright and a small, committed group of citizens can change the world."
Mark Sebarrotin majors in Political Science and Law and Society at UC Riverside. As a congressional intern for Congressman Mark Takano, he corresponds with constituents, relays information from briefings and hearings, and prepares legislation memos.
Read more Student Stories
Where Are They Now?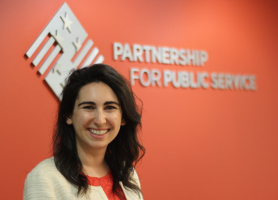 UCDC catches up with Brittney Vevaina, UC Berkeley '13. For more on Brittney, click on the picture above. For all UCDC alumni profiles, click for more.