Photo of the Week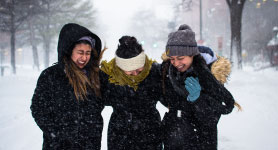 From Cali to DC!
Kevin Benamer, UC Berkeley
Click to view more photos.
Events
Monday, February 8, 2016 - 6:30pm
Monday, February 22, 2016 - 6:30pm
UCDC Students Embrace Snowpocalypse 2016
What happens when a group of native Californians meet Snowpocalypse 2016 (aka Winter Storm Jonas) in Washington, D.C.? The photos speak for themselves: They have a blast.
Just three weeks into their term, UCDC students faced not just the first snow some of them had ever experienced but a blizzard of epic proportions. The mayor declared a state of emergency, streets closed, residents stocked up on supplies and business and government offices shut down. UCDC followed suit — sending its staff home, canceling classes and returning the students to the safety and comfort of Washington Center.
Where Are They Now?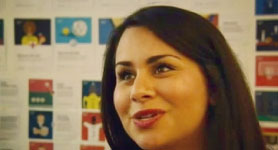 UCDC catches up with Roya Soleimani (UC Berkeley '07). For more on Roya, click on the picture above. For all UCDC alumni profiles, click for more.