UCDC Student Expense Survey
UCDC is researching how much it costs for students to participate in the UCDC Program. This research will be used to make the UCDC experience even better for your fellow students. 
Answer a short online survey to be automatically entered for a chance to win a $25 gift card. To participate, please click on the link below and complete the survey before midnight on Monday, May 25th. Some participants may be asked to participate in a small focus group to delve deeper into student expenses. The winner of the $25 gift card will be determined and announced on May 27th.
Events
There are no upcoming events.
Freedom Writer at UCDC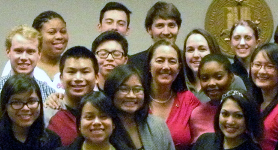 Erin Gruwell (UC Irvine '91), whose experience teaching low-performing students in Long Beach was the inspiration for the movie "Freedom Writers,'' showed UCDC students excerpts from her new documentary: "Freedom Writers: Stories from an Undeclared War.'' For more on UCDC's weekly forums click:
Where Are They Now?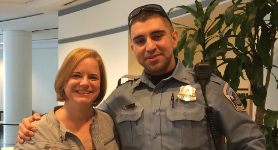 UCDC catches up with Ramin Rostamzadh (UC Irvine '12). For more on Ramin, click on the picture above. For all UCDC alumni profiles, click