Photo of the Week: February 3, 2017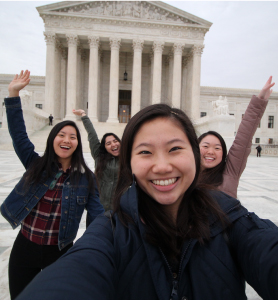 "It's only been three weeks and we already know that Washington, D.C. is where we were meant to be."
Andrea Seet, UC Berkeley
Click to view more photos.
Student Story: David Chang, UC Riverside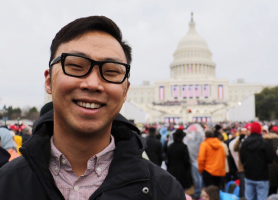 "I am by no means a picture perfect college student. I'm thirty and it took me thirteen years to finally say that I'm graduating next quarter. I used to think it was shameful (and a part of me still does) but I found solace in knowing that I gave my best given the circumstances.
You know how we all sang the Star Spangled Banner and pledged allegiance to the flag as children? It sounds corny but I feel like a part of me, as an American citizen, is finally fulfilled by living here in D.C."
David Chang majors in Media and Cultural Studies at UC Riverside. He currently works as a Press Officer in the Office of Communications and Outreach at the Department of Education. His duties include informing the public about education and civil rights policy, facilitating departmental programming, and taking photos at events.  
Read more Student Stories
Where Are They Now?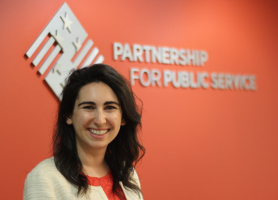 UCDC catches up with Brittney Vevaina, UC Berkeley '13. For more on Brittney, click on the picture above. For all UCDC alumni profiles, click for more.