UCDC Orientation Series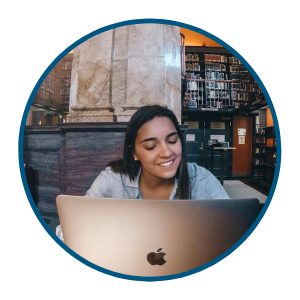 This orientation series is offered to prepare and orient you to participate in UCDC next quarter.  It will guide you through all the required steps you will need to search out internships of interest, prepare your application materials, hone your interview skills, choose and be prepared for UCDC courses, and get the most out of your internship.  It will also inform you about the support services and other programming we offer to ensure that you have a successful UCDC experience.
Instructors:     
Jennifer Diascro, Associate Academic Director, UCDC;        
 Mike Nieto, Program Administrator, UCDC
Additional Presenters:  UCDC Staff and Alumni
When:
Start Date:  Monday, January 11, 2021
End Date:  Monday, March 8, 2021
Time: 5pm – 6pm Pacific / 8pm – 9pm Eastern
Open to students accepted for UCDC Spring Quarter 2021
Learning Objectives:
Identify your professional goals and research internship opportunities of interest;
Articulate your skills and attributes both in writing and orally;
Create resumes and cover letters that best express your abilities and interests;
Develop interview skills;
Learn professional skills, including how to engage online;
Learn basics about DC;
Meet and engage with other incoming UCDC students.
Course Outline:
January 11: Internship Search Process 1: Organizing Your Search, Internship Database, etc) & Resumes
January 25: Social Branding Yourself (From LinkedIn to Social Media)
February 1: Successful Interview Skills
February 8: UCDC Academic Experience (Courses and Registration)
February 22: Alumni Panel and Internship Search Check-In
March 1: UCDC Student Experience (Support, Programming, Diversity)
March 8: Working Remotely - How to be a Successful Intern
March 22: QUARTER START AND OREINTATION DAY
How to Sign Up:
To access these sessions, we have created a Canvas course to help you follow along and organize the videos and information presented.  Register for the orientation series.